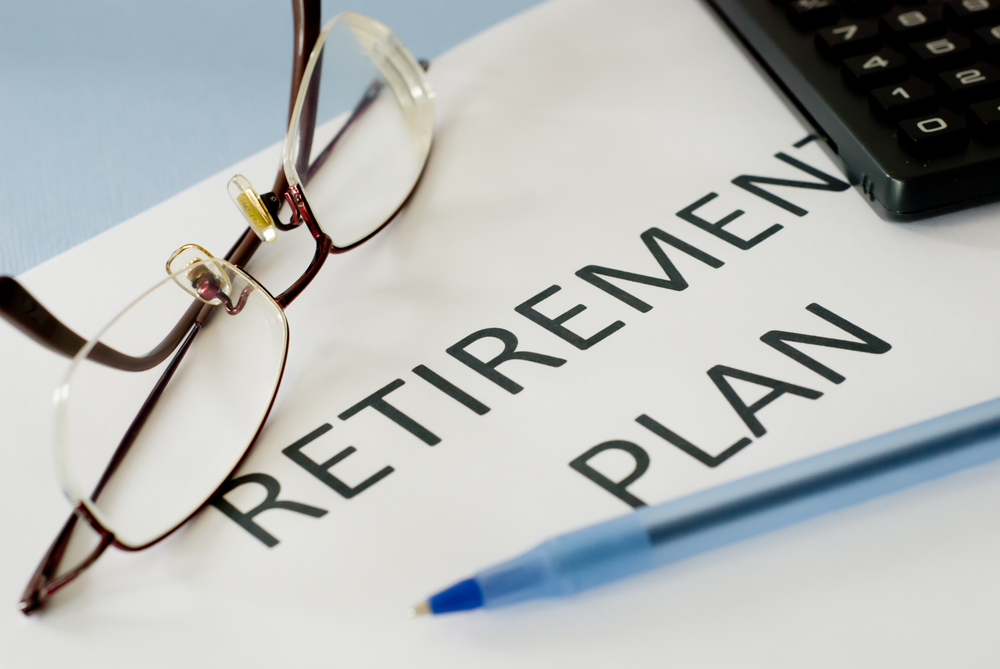 Americans are using a Great Depression-era investment strategy to set themselves up for retirement. This money-making strategy is called the 26(f) Program.
What is the 26(f) Program?
The 26(f) Program is derived from Title 26 of the Internal Revenue U.S. Code. Subtitle F "Procedure and Administration." This investment program was coined by Keith Fitz-Gerald, the chief investment strategist for Money Morning, a global-investing news service. It is also nicknamed the Reagan retirement because recently unearthed tax documents show that President Regan also benefited from this type of program.
A 26(f) Program is not a federal government-run retirement plan or program. In fact, anyone over the age of 18 can take advantage by investing through a broker. This investment strategy allows investors to own shares in the biggest and safest stocks while expecting a regular return over the stocks' lifetime.
26(f) Programs offer some of the best advantages of traditional investments to create a remarkable class of securities.
For example, investors also have the opportunity to gain access to pre-IPO stocks (pre-initial public offerings). These stocks are part of small companies and are privately-held. However, investors in the 26(f) Program have the chance to purchase these stocks before they go public. That's a huge potential cash payout when the shares are eventually sold on a large stock exchange.
Additionally, specific 26(f) Programs operate as 100% legal tax havens. In other words, some investors receive their 26(f) Program gains tax-free.
How does the 26(f) Program work?
Banks and other principal financial institutions manage these programs. As a result, each program has different characteristics and include varying public and private companies as well as instant liquidity. These businesses span across industries such as energy, technology, and finance.
You can also invest in the banks themselves. For example, between February and August of 2016, PNC Bank's stock rose only 1.62%. However, a 26(f) Program tied to PNC did 1,351% better!
Because 26(f) Programs are not run by companies, but rather operate independently. Because of their sheer financial power, they have the ability to negotiate unique perks, pricing, and preferential treatment on behalf of their investors.
26(f) Programs are similar to mutual funds. Investors gain access to professionally managed stocks in a portfolio, including both closed-end funds and open-end funds. These programs are intended to potentially deliver profits that considerably outperform the shares themselves.
For example, in 2015, Tesla, the electric car builder, had their Gigafactory in full swing, which cost nearly $5 billion. They needed a great deal of investor funding. Between August and December 2015, Tesla's stock rose 5.26%. However, a 26(f) Program backing Tesla did 228% better!
Similarly, between April and November of 2013, PepsiCo's stock rose 3.07%. On the other hand, a 26(f) Program funding PepsiCo did 305% better. Even with a less expensive buy-in at many companies, over time, investors can accumulate a substantial monthly income in addition to big lump-sum payouts.
What is the "retirement blackout?"
A retirement blackout is when you lose access to retirement investments. This blackout can occur for a number of reasons, such as because you are denied access or because the investments have become unaffordable.
On April 10, 2017, the Department of Labor or DOL intended to implement a new fiduciary rule. This new regulation bound brokers, ethically and legally, to act in the best interest of their clients. As a result, retirement brokers and advisors would be required to start documenting in writing full justifications for their recommendations. Neglecting to do so may result in harsh penalties for non-compliance.
At the moment, brokers may have limited discussions with you about their recommendations. However, if they are now mandated to draw out a long-detailed explanation outlining their reasons for these recommendations, brokers may charge more to compensate for this extra time.
Wrap Fees
Some brokers may use "wrap fees," which is a fee charged as a percentage of the client's assets.
According to the Economist Incorporated, a portion of the affected assets could amount to over $5.6 billion annually.
Uniform Price List
Alternatively, some brokers may use a uniform price list for specific investments. Consumers would then pay different prices for different services, such as advisory services or asset management, rendered in a flat fee.
Potential Repercussions
Not all Americans may be able to afford the increased fees. Furthermore, another possible implication is that brokers may choose to decline potential clients.
If brokers do not see a long-term profit, they may be unable or unwilling to act in your best interests. As a result, they may decline your business altogether to avoid non-compliance with the new fiduciary rule.
New DOL Fiduciary Rule Coming in September 2019
The original April 10, 2017 implementation was postponed by the Trump administration. President Trump's directive claimed that by delaying the rule, more time and consideration could be given to ascertain whether the fiduciary rule would negatively affect Americans' access to retirement advice.
The increased broker fees and possible penalties for non-compliance may isolate some Americans from investing in their retirement.
On March 15, 2018, the Fifth Circuit Court of Appeals vacated the fiduciary rule. On June 21, 2018, this decision was later confirmed. However, the Department of Labor (DOL) now has plans to propose a revised final fiduciary rule in September 2019.
Robert Litan and Hal Singer of the Wall Street Journal quoted a report that said, "the cost of depriving clients of personalized human advice during a future market correction—merely one of the many costs not considered by the Labor Department—could be as much as $80 billion." This new regulation could be an $80 billion cover-up for Americans that are denied the opportunity to speak to a real person for retirement information and recommendations.
With the new fiduciary rule, some Americans may lose access to retirement investments altogether, causing a retirement blackout for you and your family. As a result, it may be advantageous to invest in a 26(f) Program before the new fiduciary rule in September 2019.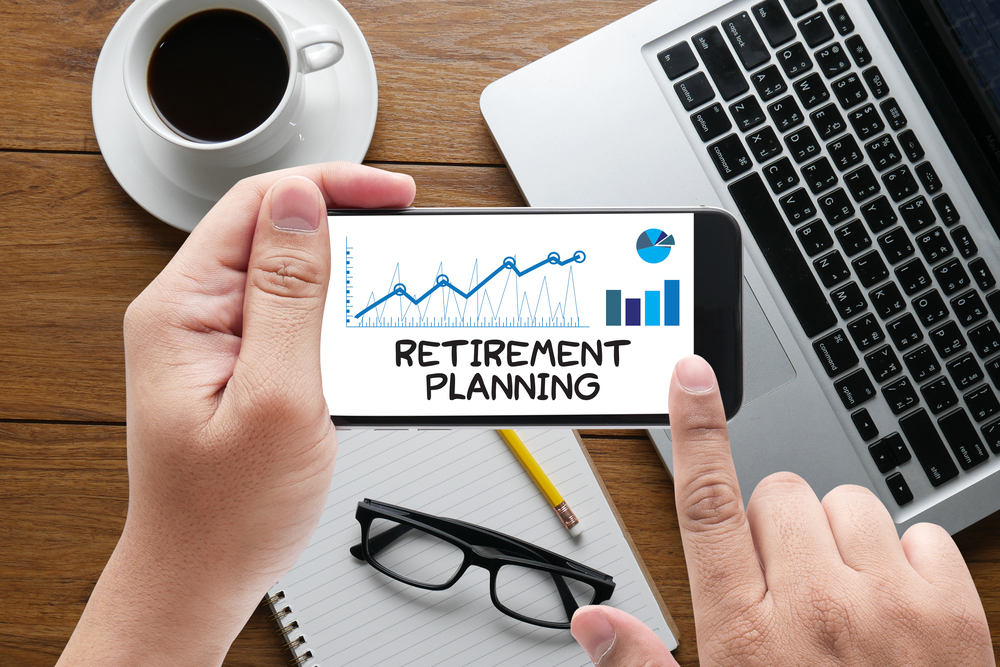 How to invest in a 26(f) Program?
Each 26(f) retirement program offers different benefits. Investors can "enroll" with a small amount of money and then allow it to grow over time. You can also use your 401(k) or IRA to fund your 26(f) Program. However, it is essential that you select the best program for your situation. "Enrolling" can be as easy as filling out a simple 26(f) enrollment form with a few clicks of a mouse.
By buying a little bit every month in high-quality stocks, you will be able to save for your retirement. 26(f) Programs are a great way to build up your investment portfolio progressively. Additionally, you can also use certain 26(f) Programs to deduct up to 50% of your adjusted gross income or AGI.
Be sure to choose diversified funds with lower fees, longer-term managers, relatively modest initial investment obligations (if you are a small investor just starting out), and relatively strong performance.
Keith Fitz-Gerald is an expert on how to invest in these 26(f) Programs. He has spent more than 34 years in the markets as an analyst, consultant, and quantitative trader. With his experience, he has devised an action plan on how to invest in 26(f) Programs and has thoroughly researched and analyzed the best 26(f) Programs available today. Fitz-Gerald's action plan involves saving, investing in the right stocks, and letting those investments compound.
Remember, you don't have to be rich to invest in a 26(f) Program. The importance is one small cash injection into a profitable 26(f) Program.
For example, Terrence Morgan from Maryland has worked office jobs ever since college. However, by putting just a small part of each paycheck toward 26(f) Programs, he has achieved a net worth of slightly over $2 million.
Final Thoughts
It is possible to save for a comfortable retirement, even without starting off with a large investment.
For instance, Mark Peltz was on the police force for 27 years. By tapping into 26(f) Programs, he was able to receive $920,000 in one humongous lump sum. Furthermore, his retirement plan will continue to pay him a substantial monthly income.
By choosing the right 26(f) Program, you too can benefit from this little-known investment strategy. Looking at the right program and its stocks is critical. Analyze their financials under a microscope, chart out their full upside potential, and recognize any downside risk. Fortunately, Fitz-Gerald has already identified his top 10 choices in a special report.
It is highly recommended to take advantage of 26(f) Programs before the new fiduciary rule is proposed in September 2019. This tax loophole may cost some Americans their retirement altogether, resulting in a retirement blackout.
Instead, by investing in a 26(f) retirement program, you could earn up to $68,870 or more per year and effectively navigate the financial markets. Follow the 7-figure retirement action plan and get real money management tips or daily investing tips that can maximize your portfolio and help you grow your fortune.