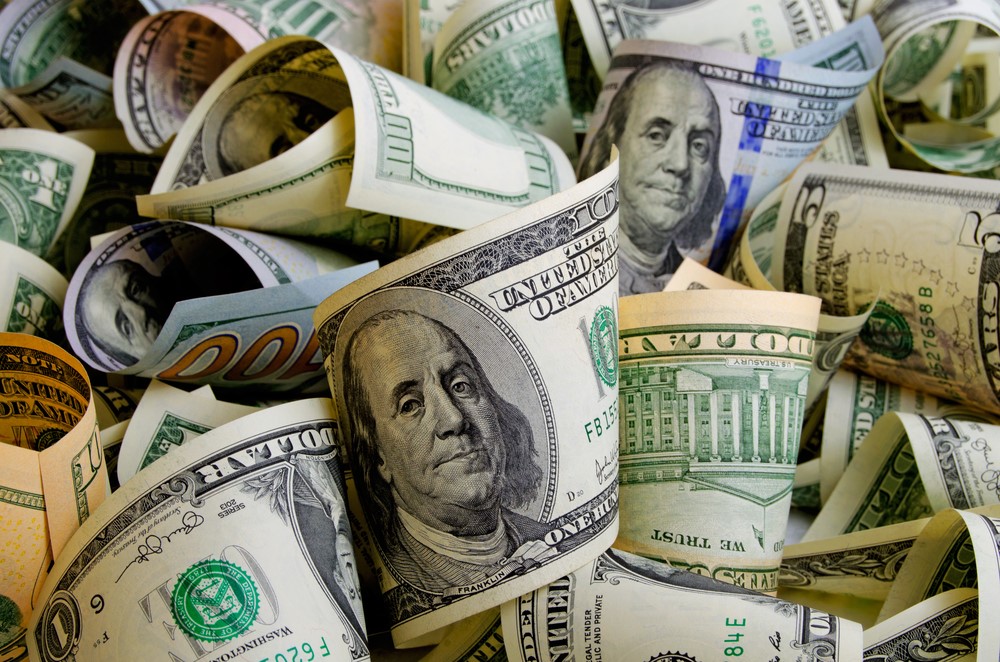 If you're like most Americans, your finances are not where you want them to be. A high cost of living combined with stagnant wages has led to a financial crisis for many people around the country.
According to Pew Research, today's real average wage in the U.S. has the roughly the same purchasing power as it did 40 years ago. Additionally, 66% of Americans say they are going to outlive their retirement savings, 10% of Americans have less than $5,000 saved for retirement, and 21% haven't saved anything for the future. In terms of debt, Americans owe more money than ever before. At the end of June of 2018, households possessed a record $13.3 trillion in debt.
This is all pretty grim, but you don't have to be someone who is unprepared for the future. Instead, you can reign in your finances, get on your feet, and make sure you will be fine, if not thriving, in the years ahead.
Here are some tips from Money Map Report on how you can take control of your financial future and guarantee that you will financially secure for the rest of your life.
1. Bulk Up Your Savings
Money Map Report is a big believer in saving money so that you can have a nest egg in which you can invest. There are a number of ways you can save, and you may need to try a few different ones to see what works for you.
If you've never saved before, and you don't think you will have the self-control to put a little money aside every paycheck, then set up an automatic transfer with your bank that will go into your savings account. For instance, as soon as you get paid $2,000, you can have $150 automatically go into another account. It's best to start small so that you get into the habit of saving. If you save too much at once, you're not going to be able to sustain the habit most likely.
Another Money Map Report tip is to make goals for yourself. Maybe you want to save up enough money for a $5,000 emergency fund, just in case you lose your job and need to job search for a few months. Maybe you want to save up enough money to start day trading, which requires a minimum of $25,000 in your trading account. Or perhaps you want to save for retirement and have calculated that you'll need $65,000 per year starting at age 65 to live comfortably.
Along with saving your income, you can make sure you're not spending too much money by downloading helpful apps, clipping coupons, looking for deals, and budgeting. For example, you can download the app Honey, which will automatically scan websites for coupon codes you can enter. For budgeting, try Mint, which will show you how you spend, give you suggestions, and help you come up with your own budget.
Make sure that when you do save your money, you put it into a high-yield savings account. You don't want your savings just sitting there. Make your money work for you. Some banks offering interest rates of at least 2.05% APY include Synchrony, American Express National Bank, and Marcus by Goldman Sachs.
Of course, once you've saved enough – you can start to invest. A good investment is going to bring in much more money than any savings account can.
2. Invest in High-Profit Industries
Money Map Report is all about the high-return investments. We don't mess around with investments that won't give our customers a huge boost to their portfolio.
That's why we hone in on the top six high-profit worldwide industries, which I call Unstoppable Trends, and which consist of Technology, Energy, Medicine, Demographics, Scarcity/Allocation, and War, Terrorism & Ugliness. This is and has always been where investors have made a lot of money.
Money Map Report has a team of professionals who have worked in these sectors for decades and know them in and out. They give high-level perspectives, advice, and recommendations since they know what it was like on the inside. When you subscribe to Money Map Report, you get access to all that advice and the names of all those companies, along with expert commentary.
3. Pursue Stable Investments
Though it's smart to invest in one of the six Unstoppable Trends, you don't want to pick the wrong company to invest in. If you're just starting out, along with following the advice of Money Map Report experts, you should also stick to the stable investments that are proven high-performers.
These reliable investments could be your typical blue-chip stocks. It's always wise to have some money in blue-chip stocks over the long-term. In tech, the blue-chip stocks include Apple, Google, Amazon, Intel Corp., and Microsoft. Some blue-chip medicine stocks are Anthem, AbbVie, Boston Scientific, and Becton Dickinson, and blue-chip energy stocks include Occidental Petroleum Corp., CVR Refining, Crestwood Equity Partners, and WPX Energy.
When you combine the knowledge that you receive from Money Map Report with these blue-chip investments, you're going to see high-yields that will help you secure your financial future.
4. Avoid the Scam Artists
There are a plethora of scam artists out there who claim to know everything there is about the stock market. They prey on beginners, who are susceptible because they don't necessarily know much about investing.
For instance, the penny-stock pump and dump is pretty common. Penny stocks themselves are unproven and volatile, so you should stay away from them in general. A penny stock pump and dumper will buy many shares of penny stocks, hype the business he bought from, get people to invest in this worthless stock, and then sell the inflated stock and make money off everyone.
There's also a classic Ponzi scheme, which you're likely familiar with because of Bernie Madoff. If you're talked into an investment that is low-risk and high-yield, be careful. Also, if you're caught in a Ponzi scheme, you won't have an easy time taking out your money, and your returns will be consistent, which is not natural. The stock market has ups and downs and is sometimes turbulent. Receiving the same returns every time is likely a scam.
Instead of following some unknown person who claims to know it all when it comes to investing, turn to Money Map Report for reliable investing information. We have decades of experience working in high levels of finance and various lucrative industries. We know what we're talking about.
5. Subscribe to Money Map Report
The last and one of the most important steps in securing your financial future is to subscribe to Money Map Report. We will continue to provide you with valuables tips and investing strategies so that you can be successful in boosting your portfolio and making maximum returns.
You will receive regular updates in your inbox telling you exactly when to invest before others begin to take note and a stock is not as valuable anymore. Being part of Money Map Report is extremely exciting, because one day you may be sitting at work on a dull Tuesday morning, receive an email, and quickly invest in a stock that gives you potentially high returns.
We advise you on how to invest for the long-term, what kinds of stocks, bonds, and securities to invest in, how to get started trading, what companies are about to take off, when to pull out of shaky investments, and overall how to guarantee that you won't have to worry about money in the future.
To get started, subscribe to Money Map Report today here. It's just one small step towards creating a future that is financially fruitful and building your wealth tomorrow and throughout the rest of your life.