Whether you've already created an investment portfolio or you're looking to get started, there are many ways to invest your money. Nowadays, one of the easiest ways to do it is online. 
Since there are many ways to invest online, you have to determine which method is right for you and will result in the most returns for your portfolio.  
Are you unsure how to invest money online? Here are five easy ways to begin today.  
1. Invest in the Stock Market
If you're wondering how to invest money online through the stock market, you can start with individual stocks. The first step in choosing the right stocks are by looking at reliable ones that are performing well now and will be in the future. 
For example, blue-chip stocks, which are highly valued and stable stocks, are always a good bet. Browse through reliable sources of financial news, like U.S. News & World Report, which recently revealed the 10 best blue-chip stocks to buy in 2019. They include Johnson & Johnson, Berkshire Hathaway, Apple, Comcast Corp., and Bank of America Corp.  
Investing in industries such as banking, healthcare, fossil fuels, and alternative energy is wise because society will always need these things. Investing in startup companies and new industries is always risky because they aren't yet proven to be successful. Sometimes, bubbles are created, and you could lose a significant amount of money if the bubble pops. Save your money on startup investing until you're an advanced trader.  
If you don't want to invest in individual stocks, pursue mutual funds instead. Mutual funds are made up of pools of money from investors like yourself. The investments are diversified and include things like short-term debt, bonds, and, of course, stocks. Do your research on the best mutual funds before investing. For example, U.S. News & World Report compiled a list of more than 400 large-growth mutual funds, along with their returns, expense ratio, and total assets.  
When determining how to invest money online through mutual funds, look at online brokerages or purchase directly from the company that created the mutual fund.  
You can invest in individual stocks or mutual funds on sites like E-Trade, Ally Invest or Merrill Edge. Make sure you compare services and commission fees before choosing a stock or mutual fund investing platform.
2. Use a Robo-Advisor
Rather than using a real-life broker, you can utilize a robo-advisor instead. A robo-advisor is an online portfolio management tool that uses computer algorithms to help you decide how to invest money online. They operate off a set of defined rules, such as your time horizon and tolerance for risk, to assist you in choosing your investments. They also offer tax-loss harvesting and automatic portfolio rebalancing.  
Robo-advisors are perfect for people who want to be a little more hands-off. They may be a better option than a real-life broker, who could charge you a lot in commission fees. They also promise better returns. According to the website for robo-advisor Betterment, you'll increase your returns 2.66% compared to a typical investor. Other robo-advisors include Ellevest and SoFi.  
If you're trying to find the best robo-advisor for your situation, look at reviews from reliable websites and compare the fees they charge. Also, see if they are offering any current promotions that will save you money on fees.  
3. Create Your Online Retirement Account
A basic step in determining how to invest money online is to look into creating a retirement account. You can start a 401k or IRA retirement account depending upon your tax preferences and employment situation.  
You can create your 401k through an employer while an IRA is an individual retirement account. It is possible to contribute to both at once. An account holder's contribution limit for a 401k is $18,500, while the limit for an IRA is $5,500. Employers may also match your 401k contributions, which can greatly increase your retirement fund amount.  
With a traditional IRA, you won't be taxed when you contribute. You'll only be taxed when you start taking out money. With a Roth IRA, you pay the taxes when you make your contributions and any gains you make are tax-free.  
Some places where you can start your online retirement account are Fidelity, Ally Invest, Chase Private Client, and J.P. Morgan Retirement Link. You can do some hands-on investing or go the robo-advisor, hands-off route. These platforms will recommend places to invest your retirement funds so that they can gain interest overtime.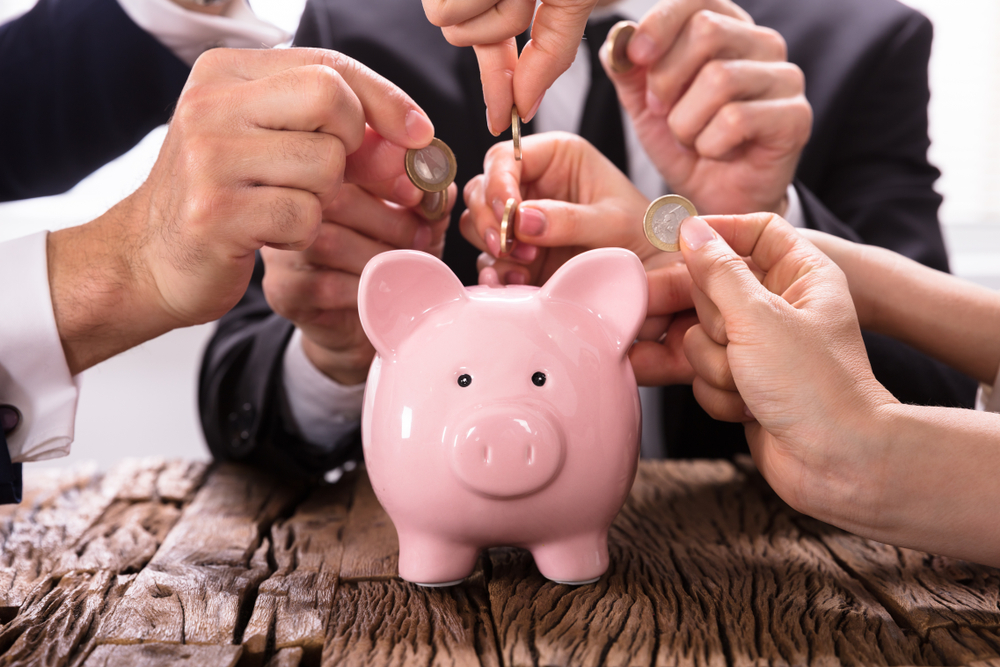 4. 

Start Day Trading

Want to know how to invest money online through day trading?  

First, you'll need to research day trading strategies as well as the psychology behind day trading. For instance, you don't want to get wrapped up in your emotions while day trading, because you could end up making some very foolish trading moves. You'll also need to be approved for margin trading and have at least $25,000 in your trading account.  

You also have to understand that day trading cannot just be a fun hobby. To keep up with the competition, you're going to need to devote hours of your time on studying the markets. If you want to succeed, you'll also have to be prepared to sit at your computer from the opening to the closing of the markets on a daily basis. The critical hours to be at your computer are 9:30 a.m. to 11:30 a.m. EST, since that is when the market is most volatile, and it's when you can make the most profits.  

A few day trading sites include TradeStation, Interactive Brokers, Charles Schwab, and Ally Invest. If you're just beginning to learn how to invest money online through day trading, you should open up a simulated day trading account. You can use sites like NinjaTrader, Investopedia Stock Simulator, and TradingSim to see how you would perform in a real-life situation. You may discover that day trading isn't your strong point, but that you're better at long-term investing. Before risking your money, it's best to practice for a while and see if you improve.  
5. Find Valuable Crowdfunding Campaigns
You've seen campaigns on Facebook to fund a friend's pet's medical operation or to help send a child to college. But investment crowdfunding is a whole other ballgame. While you likely won't receive anything back for helping out your friends, other than goodwill, you can make money on investment crowdfunding.  
This type of investing, which has been around since 2012, began with the introduction of the Jumpstart Our Business Startups (JOBS) Act. It aims to dismantle the red tape that startups face when issuing shares and returns to stakeholders. 
Investment crowdfunding may be easier than investing in shares of companies. You don't have to have as much money, and you can invest with a few clicks on sites like Crowdfunder and Wefunder.  
The drawbacks of investing on these sites, and investment crowdfunding in general, are that you can't pull out your funds whenever you want, and you can't invest a ton of money. You have to wait until startups are profitable and can start paying back their investors. Also, the SEC puts a limit on how much you can invest. If you make less than $100,000 annually, you're only allowed to invest $2,000 or 5 percent of your income, whichever number is greater. If you make between $100,000 and $200,000, that number jumps to 10 percent of your income. 
Investment crowdfunding is also riskier than, say, investing in proven mutual funds and blue-chip stocks. Remember to do your research on a company before you give them any of your hard-earned money.  
Subscribe to Money Map Report to Determine How to Invest Money Online 
If you want to know more about how to invest money online, subscribe to Money Map Report. Keith Fitz-Gerald, a seasoned analyst and trader with over three decades of experience, will send you tips on how and when to invest so that you can diversify and boost your portfolio. Get real-time news and advice and increase your investment funds in no time. 
Now that you know how to invest money online and the best place for investing news and advice, you can begin diversifying your portfolio now. What are you waiting for? Start investing today.