You can get money management tips from tons of different sources, and some are better than others. Furthermore, every source tends to focus on one thing or a tight group of things. That's why I recommend getting money management tips from multiple places.
Whether you're a seasoned investor, a recent college grad, or just someone who wants to make more money and manage it wisely, you're in the right place. From savings accounts to money market investments, you have tons of options. I'm going to show you where to go to get the information you need.
Money Management Tips for Saving Cash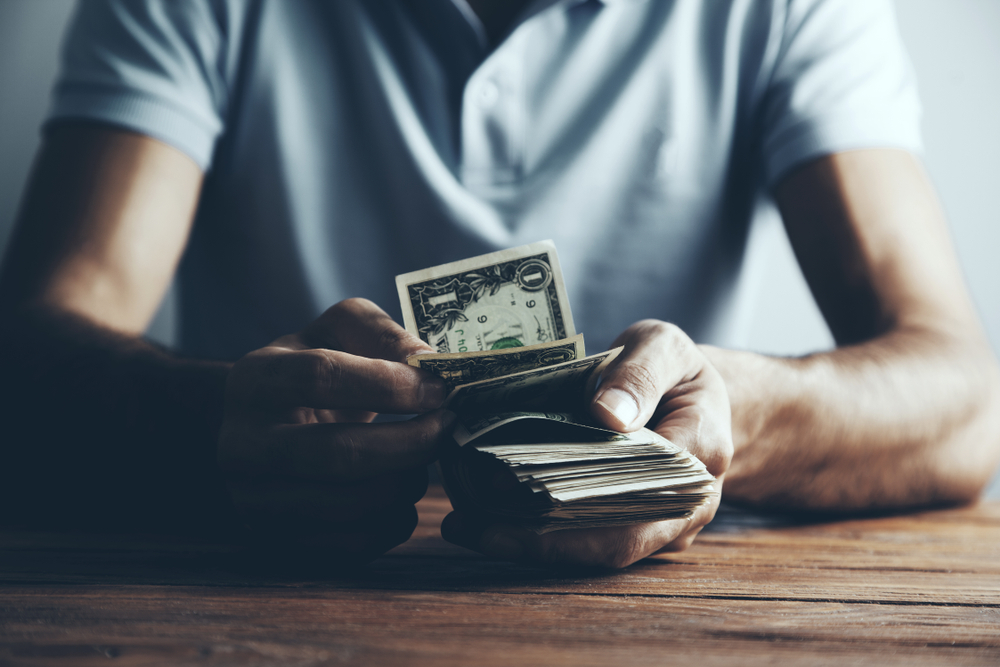 Everyone can stand to save a little more cash, right? After all, we need a safety net to protect us in case we lose our jobs or face an unexpected expense. While I don't think you need more than six months' worth of living expenses in the bank, I also know that some people have greater risk tolerance than others.
When it comes to saving money, sources like NerdWallet and EveryDollar are excellent. They have years' worth of articles and recommendations for you to sort through, and they cover all different types of ways to save money and manage it. America Saves is also a great resource.
You might also want to equip yourself with an app like Mint. Not only will you get money management tips, but you'll also have a handy resource on your phone for managing expenses and logging your practices.
Money Management Tips for Investing in the Stock Market
When you're new to investing in the stock market, or if you've always had your plan managed by a big firm, diving in can seem scary. I'm here to help.
Money Map Report provides money management tips about everything from your first investment to avoiding penalties and more. I guide my subscribers toward the best possible stock market plays so they can build their wealth and make it last.
You can also get great money management tips for the stock market through my free Total Wealth publication. It's packed with valuable insights that you can use to improve your situation, make better stock market plays, and better understand how the exchanges work.
If you're interested in learning the various terms and jargon about the stock market, turn to Investopedia. It's quite the compendium of definitions and explanations, and you'll be able to pick up the terminology quickly. I also recommend subscribing to Barron's if you aren't already. It's one of the most well-respected print publications in the industry.
Money Management Tips for Retirement
Preparing for retirement is critical regardless of your age. How you approach it will depend on how close you are to actually retiring.
Some of the best retirement money management tips come from the AARP blog. It's jam-packed with information on keeping your retirement account healthy, preparing financially for retirement, and protecting your health as you age.
CNBC also has a retirement personal finance section that might be up your alley. It covers lots of information and includes regular columns from renowned experts in the finance industry. You'll also find videos and infographics to speed up your acquisition of money management tips.
I recommend reading Aging.com's Retirement Financial Planning 101. It's an excellent source of money management tips compiled in one place. The rest of the site has more resources for you to explore.
Money Management Tips for Healthcare
We don't know what the future holds for us, whether it's a broken arm or a serious disease. None of us wants to contemplate such an eventuality, but since injuries and illnesses happen, we need the money to pay for them.
Healthcare money management tips are all over the internet, but you have to be careful. Some are intended exclusively for retirees, while others are aimed at younger audiences. Additionally, you want to make sure you're getting money management tips from a qualified professional.
Start with The Balance. It's an excellent online publication when you want information on all things money — as well as other topics. Start with their article on saving money on health insurance policies. It's a good read.
The Motley Fool has a detailed article on how to save money on health care costs, which I recommend reading. You'll get tons of money management tips from that article as well as The Fool's other well-respected articles.
Money Management Tips for Unexpected Expenses
Unexpected expenses can completely throw off your budget. However, if you plan for them ahead of time and save enough money, they won't feel as intense. That's where money management tips come into play.
Read as much as you can by Dave Ramsey. He's a world-renowned expert on saving money and has published numerous books and articles that help people become more accountable and less vulnerable.
Bank of America has an excellent blog on better money habits. You should read into the archives whenever you get a chance. The blog covers everything from home and vehicle ownership to saving money and planning for retirement.
If you need money management tips in a crisis because you haven't prepared for a crisis that's now in your path, check out this article on financial crises by U.S. News & World Report. It can help you navigate your financial problem without as much stress.
Money Management Tips for Wealth
Everybody wants to build more wealth. It's understandable. If you haven't already, sign up for my Total Wealth newsletter to set you on the right path.
The Motley Fool is another great resource for people who want to systematically build wealth. I mentioned it above, but it deserves another. You should also follow publications like Bloomberg and Time Money. They're both invaluable for ensuring you're taking the right steps toward amassing wealth.
Money Management Tips for Vacations and Recreation
Life isn't just work and sleep. It should also involve fun. However, many forms of recreation require some money, and even though you can have fun for free or on the cheap, you might want to build your saving account so you can enjoy a more lavish vacation or experience.
There are great money management tips in The Penny Hoarder's article on saving money for vacations. It's thorough and offers helpful advice. However, I also encourage you to bookmark that site's section on Smart Money. It's full of money management tips for all types of situations.
There's another excellent article in SELF magazine on this very topic. Give it a thorough read so you're never stuck at home again when you want to jet-set across the world or stay in a fancy hotel.
Money Management Tips for Fast Cash
When you need or want fast cash, you have lots of options. I recommend reading the article on side hustles from The College Investor. It has more than 50 ideas for making fast cash.
Entrepreneur magazine also has a list of ways to make money fast. It repeats a couple of the tips from the article I already referenced, but there are plenty of fresh money management tips there.
Money Management Tips: A Checklist
I've given you lots of resources to help you find money management tips, but what are the most important things you can do to protect yourself and build wealth? I thought I'd share some of my best money management tips, whether you're making money market investments or playing the stock market.
Don't invest more than you can afford to lose.

Diversify your investments so you have plenty of sources of income.

Practice both trading and investing.

Get help with investments. Subscribe to my publications for the best money management tips.

Focus on trading with profits so you don't feel like you're putting your "mad money" at risk.

Know your specific risk tolerance and follow it.

Never make investments when you feel emotional about them in any way.

Prepare for financial crises ahead of time so you don't have to panic.

Stay focused on building wealth rather than maintaining the status quo.
Feel free to bookmark this article or print this list so you can refer to it often.
Conclusion
If you're interested in more money management tips, sign up for High-Velocity Profits. I cover everything from money market investments to the stock market, and you'll receive tons of valuable information to grow your wealth. Sign up today to start benefiting immediately.